Welcome to
Manara International School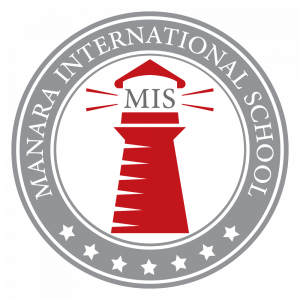 Manara İnternational School is a private educational institution that has been established in İstanbul since 2016.
Our ultimate goal is to make our school the beacon of knowledge, to enlighten the learners' path & to build qualified generations with a creative power for the ability to change and influence the society.
To achieve this goal, our school has relied on teaching two internationally accredited curricula (The American curriculum & the Libyan curriculum) separately, for all the academic stages (kindergarten, elementary, middle & high school).
Manara İnternational School has been keen to provide the best teachers with specialization and academic experience to provide a unique & distinctive education that achieves our goal.
We make a future... We make a difference
Read More
Because we believe in Al Manara International School that learning and education based on discovery and innovation is what raises the level of the student and qualifies him to keep pace with scientific development, so we were keen to include robotics and programming within our curricula and equip laboratories for various sciences. Android and programming The importance of robotics is that it is an applied science, where students use all the information and knowledge they have learned in theory and apply them in a practical way that establishes the concept of integration of science, engineering, mathematics and programming. In addition to innovation and creativity, the robot develops several skills such as cooperative learning, problem solving and time management. Science laboratories ``Tell me and I will forget .... Show me and I may remember .... Subscribe to me and I will understand.`` This is what is applied in our school through different science laboratories.
Academic
Accreditations and License
We were keen at Manara International School to obtain full accreditation and licenses from various official bodies and international agencies, in addition to the full approvals from the Turkish Ministry of Education for teaching the American and Libyan curricula for all academic levels.
Read More
WHY
MANARA INTERNATIONAL SCHOOL?

For its special location in the most prestigious European neighborhood of Istanbul, Bahçesehir, where it is located amidst the most elegant residential communities. In addition to that, it has a spectacular view of the Gölet Lake that it overlooks.

Well-qualified staff with great teaching experiences that enable them to advance students' cognitive and behavioral levels and to develop their skills.

A professional administrative staff that are capable of creating an interactive relationship between the school, the student and the family, which serves the educational process.

Advanced and international accredited curricula that develop creativity and work on developing students' thinking skills.

Our school provides teaching three languages: English, Arabic in addition to Turkish as a language of community integration.

Regular follow up with the parents about the students to solve and overcome any educational or behavioral problems that may occur.